Avatar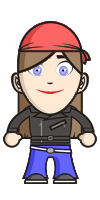 Help
Show off your DoppelMe Avatar on your iPhone.

To create your own avatar and code, visit www.doppelme.com

Why not create a DoppelMe Group of your friends and family. Each time a member of your group changes their avatar, your group will change to reflect it.

To switch between single avatar and group mode, just rotate your iPhone!